Dr. Urban, is a dynamic and interactive psychologist.
Dr. Urban has 25 years of experience treating anxiety and depression and hundreds of patients who having shed the shackles of darkness and fear actualized their potentials. Her method of treating anxiety and depression is based not only on well established and effective techniques but also on the most current research in the fields of clinical psychology, neuropsychology and medicine. Each patient is treated as a unique individual and treatment is tailored to his/her needs and sensitivities.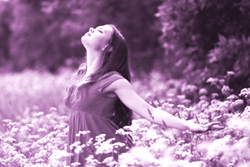 A Diplomate of the American Academy of Experts
in Traumatic Stress, she has been recognized for her compassionate and effective treatment of post-traumatic stress and dissociative disorders.
Emotional trauma and depression are often accompanied by physical illness and bodily pain. Managing physical pain whether due to trauma or illness is crucial and effective pain management techniques are taught.
For people with cancer, arthritis, diabetes, headaches, and residual pain from surgery, injuries and accidents, Dr Urban's techniques can be priceless.
Call Dr. Urban today at (732) 974-4044
Dr. Urban, a psychologist known throughout Monmouth County and Ocean County for her work, is right here for you in Sea Girt, New Jersey!