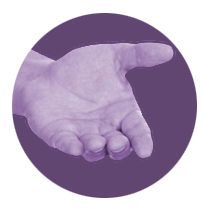 Dr. Urban has had 25 years of experience as a therapist and lecturer. She has had special training in anxiety, depression, eating disorders and traumatic stress. Dr. Urban is certified by the American Academy of Experts in Traumatic Stress. She is also affiliated with the Jersey Shore Medical Center and well connected to the medical community, in fact, physicians and other therapists seek her help and refer their patients and loved ones to her care.
A legacy of compassion and expertise in reaching out to the community.
"Writing and lecturing helps me reach people who otherwise might not get the information they need. Many of the things we perceive as negative gain new meaning when we view situations from a place of power."
International training and experience.
"The opportunities I've had to evaluate clinical issues from a global perspective have given me insight and clarity into the universality of issues and people's unique concerns about healing emotional wounds."
An authority on trauma resolution and the issues that affect individuals and families
" I give compassionate treatment for those who have experienced traumatic memories, fears, and perceptions. And I will be the resource for those who might not understand how recovery works. This way, I can ensure that the benefits of our work together spills over into all aspects of their lives."
Why my work can resolve problems - even the effects of trauma - more rapidly
"The effects of trauma may show up as flashbacks and nightmares, or repeated unhealthy or destructive life choices. I can help clients neutralize painful memories, gain perspective and control over their reactions, and make lasting life changes."
Call her today at (732) 974-4044

Diplomate: American Academy of Experts in Traumatic Stress
Psy. D. M.A.: Pace University, New York, NY
M.A. Psychology: New York University, New York, NY
B.A., Psychology: Witwatersrand University, Johannesburg, South Africa
Presenter: International Society for the Study of Dissociation, Holland
Workshops & Educational Group Leader: Anxiety disorders, panic attacks
Newspaper Articles Published: Anxiety, anger, eating disorders, somatic symptoms
Areas of Expertise: Stress management, pain control, and headaches
Member: New Jersey Psychological Association, American Psychological Association,
International society for the Study of Dissociation
Dr. Urban, a psychologist known throughout Monmouth County and Ocean County for her work is right here for you in Sea Girt, New Jersey!